I have some belts that (sigh) no longer fit me, unless I want to turn them into ankle bracelets. I decided that it's time to refashion them into something that I can wear now instead of dreaming of the day when they'll once again fit around my waist. I'm a little brain dead tonight and not feeling creative but I'd still like to work with my hands. Solution? Head to the Internet for ideas.
Color Blocked  Belt
Wrap colored duct tape in sections around an old belt to create a color-blocked belt like Kristen did over at Glitter N Glue.
Leather Cuff Bracelet
This is not meant to be a biker style cuff, although if you want to use these instructions to make a biker style cuff I suppose you can use these instructions to do so. Measure the circumference of your wrist or measure an existing bracelet. Use scissors, an exacto knife or box cutter to cut a piece from your leather belt to that length. Glue a piece of elastic to the underside of the belt on both sides so that the cuff is all one piece. You can try on your cuff as soon as the glue dries.
Variations:
Use the instructions from the Color Blocked Belt to decorate your new cuff.
Use existing holes or punch holes in the leather in a line down the middle length or along the length at the top and bottom so you have two rows of holes. Weave ribbon through the holes and tie the ribbon to secure the cuff instead of using elastic.
Cuff Bracelet With Bells
Use the Leather Cuff instructions above to make your bracelet and then sew or glue bells, buttons or gems on until you have the cuff you want.
Water Bottle Wrap
Use the instructions above for Leather Cuff Bracelet to make a wrap for your water bottle.
Variation: See Made By Lex's water bottle wrap which she made from a piece of scrap leather. Her instructions can be adapted to work using an existing leather belt. I think I'll start with the Leather Cuff Bracelet and glue on these ornate silver buttons.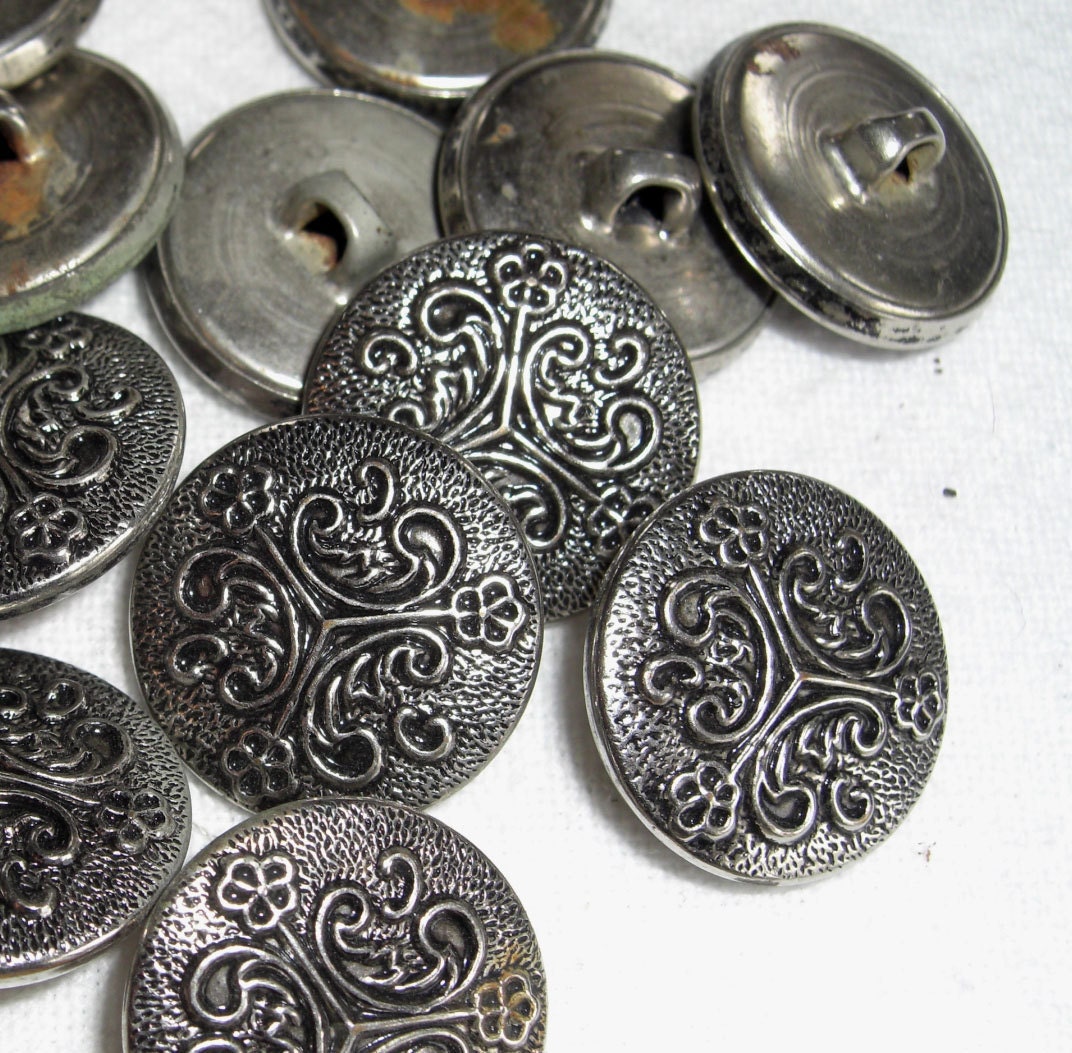 I'll start by cutting the shanks off then use my trusty E6000 to glue them to the cuff. I'll post a pic when I've finished gluing.
Meanwhile – happy crafting!